Webster to join Healthcare Sales team at patient financing solution provider
Media Release, for immediate publication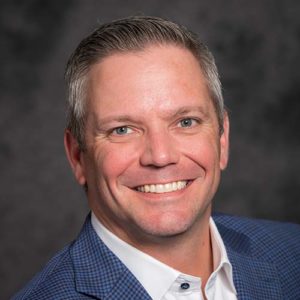 October 15, 2020 – Atlanta, Georgia – iVitaFi, leading the way in healthcare payment financing, today announced that veteran sales executive Brent Webster has joined the company as regional vice president of healthcare sales. Webster was most recently regional vice president, revenue cycle technology at nThrive, where he spent nearly ten years helping hundreds of health systems reinvent their revenue cycles and improve their financial health. Prior to nThrive, Webster worked in both sales and project management service roles with GE and Cerner supporting ambulatory and integrated delivery network providers as they implemented new technologies.
At iVitaFi, Brent will connect with health system providers across the nation to implement a patient financing program for their patients that need access to a healthcare line of credit.
"We are excited to have Brent on our team due to his knowledge of the entire revenue cycle and how financial services can improve patient collections and the whole patient experience," said Paul Jaragoski, vice president, iVitaFi. "Brent's addition to the team will help us reach more providers and assist their patients to afford the care that they need."
Webster's interest in helping hospital providers improve patient collections and their overall financial health is what led him to iVitaFi. "The trend of the patient as the new payer continues to significantly impact hospitals and their operating margins and will continue to grow in importance. The zero percent, non-recourse financing that iVitaFi provides is a sound solution that helps health systems remain viable. Sustainability is proving to be most important to hospitals who need to focus on what they do best: delivering patient care." 
About iVitaFi. iVitaFi, based in Atlanta, GA, is impacting the patient finance world by helping patients pay for their healthcare bills while helping providers increase their cash flow and improve patient satisfaction. Our program helps health systems improve their financial performance so they can focus on what they do best: deliver quality care. iVitaFi is uniquely positioned to help hospitals and health systems transform the way they approach patient payments and improve operating margins. Learn more about iVitaFi at www.ivitafinancial.com
Ready to Learn More?
Let us help you build the best patient financing solution for your health system business office. Contact us.