Our goal is to help providers keep their patients on the path toward complete physical and financial wellness. Click the links below to check out the latest insights and trends on topics such as healthcare loans, healthcare lines of credit, healthcare payment financing, patient payment trends, healthcare payment plans, non-recourse lending programs and more.
Creating the ideal patient billing experience not only improves revenue cycle performance but also boosts patient satisfaction and quality...
read more
Recent research comparing patient and provider survey responses on payment preferences
read more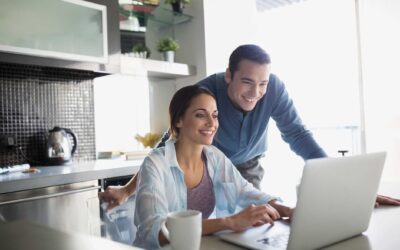 How Non-Recourse Patient Financing Can Help
read more
Compare three core financing strategies in terms of collection results, resource requirements, and best fit hospitals for each program.
read more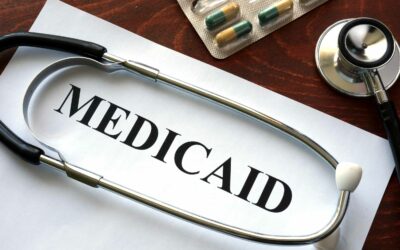 Hospitals in the 11 states that have yet to adopt the ACA Medicaid expansion face higher levels of risk from medical debt and default. A...
read more
Consumers often fail to budget for the higher out-of-pocket responsibility that comes with high-deductible health plans which can make it...
read more
Clinical healthcare staffing shortages in the U.S. have been widely reported and remain an ongoing challenge,but equally dramatic...
read more
ATLANTA, GA, April 24, 2022: iVitaFi, a leading non-recourse patient financing company, today announced the release of its new digital...
read more
Kristy to lead Marketing February 26, 2022 - Atlanta, Georgia – iVitaFi, leading the way in healthcare payment financing, today announced...
read more
Brian to lead product management team February 26, 2022 - Atlanta, Georgia – iVitaFi, leading the way in healthcare payment financing,...
read more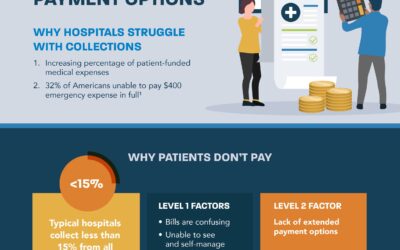 Increasing percentage of patient-funded medical expenses 32% of Americans unable to pay $400 emergency expense in full
read more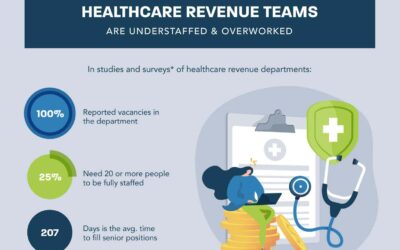 100% Reported vacancies in the department 25% Need 20 or more people to be fully staffed 207 Days is the avg. time to fill senior...
read more
This infographic shares insights into new market research with revenue cycle leaders on key patient collections strategies and trends.
read more
In this podcast episode, Besler joined Chris Cox, Senior Vice President of Product and Strategy at iVita Financial, to discuss the results...
read more
Based on patient and provider market research, hospitals can make smarter decisions about the patient payment process that will improve...
read more
In this HFMA Business Profile, iVitaFi discusses how we can help healthcare providers that struggle to collect patient balances. This...
read more
Make it easy, affordable and convenient for patients to pay their bills.