Thomas to establish Client Success foundation at patient financing solution provider.
Media Release, for immediate publication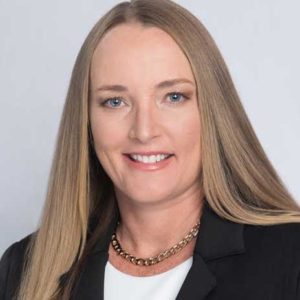 August 15, 20201 – Atlanta, Georgia – iVitaFi, leading the way in healthcare payment financing, today announced that veteran client management executive Nicole Thomas, CRCR, has joined the company as director of client success. Thomas was most recently director, revenue cycle solutions at nThrive, where she spent 4 years helping hundreds of hospital providers implement successful patient access solutions and improve workflow. Prior to nThrive, Thomas worked in operational and client service roles with both technology and service companies, including serving in onsite patient access roles at several hospital providers.
At iVitaFi, Nicole will establish a newly created role dedicated to helping provider clients establish a healthcare line of credit for their patients that need one and the workflows and communication needed to support registering patients for the program.
"What impressed us most about Nicole was her knowledge of the patient experience related to financial services, as well as her frontline experience at hospitals," said Greg Falconer, chief executive officer and general manager, iVitaFi. "We are excited to establish a Client Success role at our company dedicated to ensuring the success of our clients, and ultimately helping their patients as borrowers be able to afford the care that they need."
Thomas' interest in continuing to help providers improve how patients can access financing for care is what led her to iVitaFi. "I've observed firsthand how hard payment plans are for hospitals to administer, and the iVitaFi solution provides a solution that zero percent financing option that is available to patients of all financial classes."
About iVitaFi. iVitaFi, based in Atlanta, GA, is impacting the patient finance world by helping patients pay for their healthcare bills while helping providers increase their cash flow and improve patient satisfaction. Our program helps health systems improve their financial performance so they can focus on what they do best: deliver quality care. iVitaFi is uniquely positioned to help hospitals and health systems transform the way they approach patient payments and improve operating margins. Learn more about iVitaFi at www.ivitafinancial.com
Ready to Learn More?
Let us help you build the best patient financing solution for your health system business office. Contact us.