Ready to improve patient satisfaction, accelerate cash and boost profit margins on self-pay accounts?
We help providers improve patient financial engagement to enhance their financial performance.
Contact Us
The iVitaFi
SM
MyPlan platform helps healthcare providers more effectively engage with patients using patient-centric communication channels and payment platforms to boost patient satisfaction and financial performance. Guarantors can easily access all their outstanding medical bills using single sign-on and have the option to quickly make a payment. Or, if patients prefer, they can easily self-enroll in a short term or long-term payment plan or a hassle-free, 0% interest line of credit – up to 36 months, regardless of their credit score.
Health systems can greatly benefit from iVitaFi MyPlan's self-service, mobile first payment suite: Patient Engagement, Pay Now, Payment Plan and Line of Credit, as it offers a competitive edge, and improved patient satisfaction and patient collections.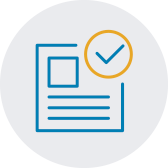 Enhance Patient Satisfaction
Patient Engagement:
Drive adoption by engaging with patients using communication channels they prefer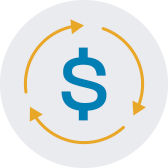 Pay Now and Payment Plan:
Guarantors can quickly make a single payment or enroll in a payment plan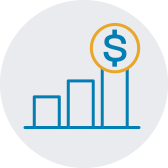 Line of Credit:
Our 0% interest line of credit helps patients manage medical costs. Providers enjoy immediate payment that is non-recourse
We help providers improve patient wellness through financial care.
In today's world revenue cycle teams are no longer only focused on managing revenue with a handful of major payors, but must also communicate with, provide financing for, and collect payment from thousands of individual patients. iVitaFi can help. Email
info@ivitafinancial.com
Address
101 Marietta Street NW
Suite 2310
Atlanta, GA 30303